Its 7.34 am on Saturday.
The sun is shining, and a cool breeze is blowing. I woke about 6 am, drank my warm lemon water, and jumped out of bed. Early morning wee and downstairs. The washing is out and drying on the line.
At this moment in time, I am feeling good in and about myself (although this has not always been the situation).
A glass of wine early yesterday evening with a friend bought back so many memories of Friday night drinks after work or going to a club. In my world, Friday night is party night.  Luckily this time I had to drive because I could easily have had another. These days, though I have learned to savour a glass and then not continue. 
As I sit looking out the back door at the trees and listening to Dawn's Apple music, I find myself reminiscing back to days that appear so far away now almost like a dream that is fading into the distance, only returning now and then. 
For a moment, let's go back in time to the '90s at 7.30 am Saturday.
I wake feeling like a ton of bricks has landed on my head, my stomach is churning with that familiar sicky feeling. I feel so tired, "oh god please, I just need a bit longer" but I need to get up and go to work. I shower and wash away last night or was it the early hours of the morning, along with yesterdays' make-up. Oops, a bit too much again. I scrub my teeth, tongue, in fact, the whole mouth as it feels and tastes like and something only a gutter rat would want to be anywhere near. 
Oh well, thank god I haven't got to get the children ready for school today. For me, this was a typical Saturday morning.
Friday night out with the girls from work and Adrian, our manager. Often to be repeated Saturday evening generally in the Old Grey Mare Public house opposite my house, this time with my great friends and neighbours. Afterwards, when the pub had closed, it was back to someone's house to continue the party. I lived for that feeling of warmth, the high of being inclusive and connected to others—a sense of being essential and wanted.
Okay, suit on, and make-up reapplied, and I am ready for a day of greeting clients and making them feel and look fantastic. Something I defiantly am not feeling. I arrive at work at 8.15 to have my 1st coffee and cigarette of the day in preparation to meet the 1st client at 8.30 and put on my cloak of joy, happiness, and fun persona.
More often than not Sunday morning was spent in bed recovering from a heavy Saturday night. Need to get up to cook the roast as hubby is at football, best foot forward. Argh.
Well, I was a hairdresser and hairdressers love to party! Or do they?
Inside, I was an insecure, lonely, unworthy little girl just trying to fit in.
I was full of a whirlwind of feelings, thoughts and beliefs about myself. You may have similar ideas about yourself.
I'm just a hairdresser, so this means that I am creative, not bright!  Right?
In 1977 girls had fewer choices, especially with low grades. Just the basics. Maths, English, Domestic science, Geography and of course, my best grade in Art.
Who am I?
Where do I belong? Who could love me? I am unlovable. There were many ways I could speak unkindly to myself. Some of these are what in psychology we call limiting beliefs. I call them thought storms.
It doesn't matter about my back story or the story that I told myself. That could be for another time.  But mainly because that was then and this is now. From 35 onwards, I started my self-development journey of discovery. It all began with a serendipitous meeting with a client that gifted my 1st self-help book. 
https://www.livingmagically.co.uk/books.htm 
The self-abuse didn't stop, but I began to understand very quickly that it all came from me, I had the power within me. Only I didn't want to change because I was afraid that I would have nothing in common with my colleagues, friends and neighbours. It is a pleasure and pain principle. The pain of losing connection and familiarity with others outweighed the pleasure of freedom and control of my life. The real change started to happen when I was about 45 and what an amazing and fun journey it has been.
My passion is to guide others on this journey from fear and pain to freedom and joy. To help you get your mind and life back in control.
Three years ago, I attended a meet-up event called 3Ps (3 principles – Syd Banks 1931- 25 May 2009) (https://www.joebaileyandassociates.com/meeting-syd-banks/)
I was in my usual February blues worried and scared about how I would pay my mortgage and other outgoings. It was in these moments that I would fall into my old safe behaviour of binging on alcohol to take away the thoughts and connected feelings of utter fear. Drunk, my thoughts would spiral, and I would end up with bad and unkind behaviour to myself and others. I would blame others for the situation that I was viewing.
It was here at that meet-up that I met three inspiring people. Phil, a coach that had created these meetings. Steve Adair and Tony Fieldler. I have met others around the country that also incorporate the principles into their daily lives. There are 3Ps coaches throughout the world.
I don't know what happened or what was said that evening.
In the morning, I woke up with a different feeling.  I have attended training seminars in the understanding of the 3Ps with Steve and Tony, who have become friends and mentors. I consider that a win-win. During my work with clients, I find myself pointing to the teachings of the 3Ps
I am very human and continue to have moments of a lack of clarity and fall on my knees as I trip on the pavement of life. I still am not sure who I am, though I am confident that I am a human being, made of mass-energy. Some may call this spirit and soul.
I am having the experience of a world I don't understand.
But that's okay because as I trip my way along the road on my journey creating new adventures. I am learning and evolving. I feel a lot safer now, comfortable and know that when I have those moments that I don't have to hold on to those feelings and the thoughts will pass by, some more quickly than others but they always do pass.
As we sit in these times of uncertainty, I have kept myself safe in the knowledge that "This too will pass.
I also meditate although not every day, I do journal, again, not every day, and I use a technique called Emotional Freedom Technique or Tapping. These are just some tools that I teach clients to use to help them re-centre and align.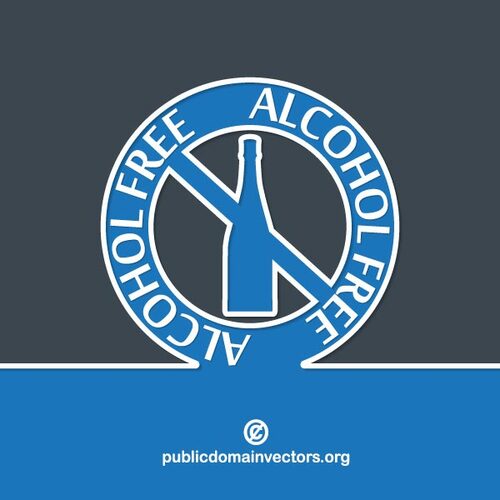 I was AF (Alcohol-Free) for two years. I now have the occasional glass of wine or gin & tonic; I can savour the subtle flavours, not the effects. A feeling that I am experiencing life instead of sheltering myself away from fear and pain. I also have enjoyed exploring AF drinks to savour as a substitute, and I have to say  I still can do crazy things, only I am now fully in control, and I can remember the next day with a clear mind and a full day ahead of me.
These days I mostly feel lucky and with absolute gratitude for the good fortune that I have attracted into this life. The old story very rarely thought about, so much so, I wonder if some things ever really happened or if it was just a dream or nightmare?
Throughout lockdown, I am humbled by the kindness and support and acknowledgement from people I didn't even know ever noticed me. So a huge
Discovery call
Contact me for a discovery call or to find out more about woking with me